Pier Aldershof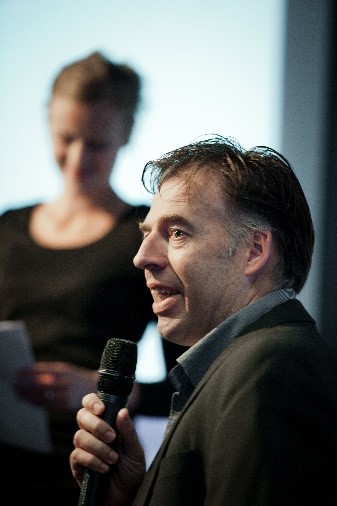 Pier Aldershof is an international expert on e-ticketing implementation and development. Before moving to New Zealand, Pier was working with Trans Link Systems (TLS) from the early days of starting the deployment until it was well in operation. TLS has established a major innovation in public transport in The Netherlands: it acquired and manages the first nationwide e-payment system in Europe, processing at least 1.5 billion transactions per year for all modes.
On coming to New Zealand Pier joined Collis Limited (later acquired by UL Transaction Security), specializing in payment innovations. Next to managing the NITIS standards development on behalf of NZTA, Pier was consulting to Semble for the introduction of mobile payments in New Zealand. This activity was similar to work Pier had done for Bank of America in Charlotte and Sixpack in The Netherlands. Through UL Pier was also involved in work for the Myki transit solution both on the supplier side (for NTT Data solving issues with MIFARE DESFire EV1 compatibility, providing test automation, supporting in PCI DSS), as well as the Transport Authority side (assessing a feasible future roadmap). For TNSW Pier delivered test tools that significantly enhanced acceptance testing with their supplier. Pier implemented similar test capabilities for Snapper in Wellington and AT HOP in Auckland.
Next to the transit related services, Pier managed payment oriented activities in New Zealand for Paymark, BNZ, ANZ, Westpac, Payment Express, Smartpay, Spark, Vodafone, 2Degrees and others, as well as for similar Australian customers.
Pier has been invited to speak at transit and payment events in Rotterdam, Paris, Cologne, Karlsruhe, Stockholm, London, Bologna, Boston, Sydney, Melbourne and Auckland.
Selected Engagements
National Compliance Manager for NZTTL; development of NITIS 2, requirement definition for national ticketing solution, SuperGold Card analysis;
Principal consultant for UL Transaction Security; responsible for sales and project management in Australia and New Zealand of payment and transit related assignments;
Program Manager new development for TLS; Development of secure fare media, development of NFC options, development of Total Mobility solution, development of automatic interface to allow for 3rd party acceptance of transit media (among other for rideshare).
Manager Security & Certification for TLS; Successful development of standards and certification body with over 10 suppliers deploying this to offer competitive ticketing solutions.
Various management roles in telecommunications; KPN in The Netherlands, Level 3 Communications in Brussels, Boulder, London and Amsterdam, Srinivas Cellcom in India
Graham Alston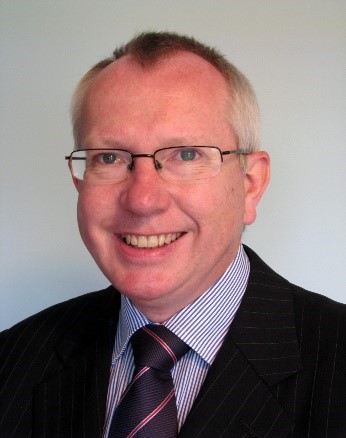 Graham has 30 years' experience in professional services leadership and delivery in the disciplines of Systems Integration (SI) and Business Process Outsourcing (BPO). The majority of his experience is in the retail financial services sector and New Zealand public sector. Graham has substantial experience leading programmes of work in public transport ticketing and transactional payments. With proven leadership, governance, business development and outcomes-based delivery expertise he has successfully generated significant outcomes in a variety of demanding engagements.
Formerly, Graham was the Partner, Financial Services for Unisys NZ with responsibility for all lines of business in the financial sector. Graham placed particular emphasis on systems integration, risk management, customer solutions, payments and smartcard solutions. He was accountable for business development, client relationships, governance and delivery of all engagements. In 2007, he left Unisys and formed his own consultancy practice prior to joining TranzPayments Consulting as a co-founder.
Graham holds an honours degree in computer science, is a Senior Fellow of the Financial Services Institute of Australasia and is a member of the UK Association for Project Management.
Selected Engagements
Programme management of major transport ticketing programme at regional and national level for development and procurement of next generation AFC solution;
Undertaking technical due diligence for Infratil Limited for their acquisition of Shell New Zealand;
Developing a business transformation strategy for Datam limited and leading the execution of that strategy to secure a $40m BPO contract; led all due diligence, negotiations and transition;
Managing multiple, major bid processes for Snapper Services Limited for smartcard ticketing and payments solutions and assisting in development of Snapper establishment strategy;
Establishing a transformational, large-scale BPO line of business for Datam / NZ Post including leading secured engagements and developing an opportunity pipeline in excess of $500m;
Undertaking an assessment of sales and operations capability for Fronde Systems Group. Leading to appointment as COO to execute on growth strategy transformation.
Ben Fernandez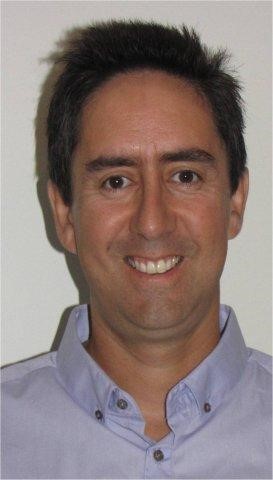 Ben has 20 years broad commercial experience with a focus on transformational change and Project and Programme Management. Always with a strong focus on technology throughout his career, Ben has experience in telecommunications (Telecom NZ, Nokia, Telecom) Central Government (Ministry of Primary Industries), State Owned Enterprises (Transpower) and Local Government (Auckland Transport, Greater Wellington).
During the past 5 years Ben's focus has moved to public transport after joining Auckland Transport (AT) during a transformational period in Auckland when AIFS integrated ticketing was rolled out as well as electrification of the train network. Ben joined AT in 2012 as Public Transport Programme Manager, and set-up programme management of over 100 projects establishing governance, reporting and budget management. This gave Ben an overview of all public transport systems and tools. Ben then recruited a permanent employee to then take over the PT Programme Manager role.
Next Ben became Integrated Fares Project Director where he led this critical project from initial investigation, development and approval of the business case in late 2014, public consultation in 2015, and right through to successful go-live in August 2016. This project transformed Auckland from stage-based fares to a full zonal fare system with multi-modal integration and journey-based fares. This involved major upgrades to all elements of the AIFS solution including the core ticketing engine, apportionment and settlement engine, software updates for all ticketing devices (BDCs, FPD, VRDs, etc) and updates to a number of downstream system. This complex deployment was achieved completely invisibly to the public of Auckland with positive media.
Ben holds conjoint Bachelors of Law and Commerce Degrees, has a post-graduate diploma in e-Business, and has been admitted to the Bar as a Barrister and Solicitor.
Selected Engagements
Integrated Fares Project Director successfully implementing zonal fares for Auckland Transport in August 2016 - refer https://at.govt.nz/projects-roadworks/simpler-fares/;
Public Transport Programme Manager at Auckland Transport establishing governance, reporting, and budget management for over 100 PT projects;
Commercial Manager for a key Biosecurity Project at the Ministry of Primary Industries, Farms Online - refer https://farmsonline.mpi.govt.nz;
Release Manager of the HomeZone Programme at Vodafone New Zealand; and
SAP R/3 Pilot Site implementation for the UK and Ireland for Nokia Oyj (Helsinki).
Tim Hogan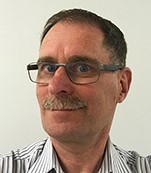 Tim has been in the Information Technology industry for over 35 years and is an experienced Practice Leader and Consultant. He has led consulting and delivery projects in Telecommunications, Government and Commercial organisations with a wide range of specialties including Software Engineering, Hardware design and build, Networks and Research & Development.
With a background in electronic engineering and system's software, Tim has always been at the forefront of the IT industry with a special focus on Telecommunications. Much of his work was oriented around development and deployment of Telecommunication solutions requiring very high availability.
Tim also has specialist domain knowledge with New Zealand emergency services and has worked closely with the NZ Police, Fire Service and New Zealand Defence Force.
During his career, Tim has generated many worldwide patents for the innovative and creative techniques used as part of his solutions.
Selected Engagements
Practise Leader of the Telecommunications division at Unisys New Zealand;
Undertaking technical due diligence for Infratil Limited for their acquisition of Shell New Zealand;
Specialist consultant with Voco working on several Government and Commercial client's engagements including:

Vodafone New Zealand
New Zealand Telecommunications Forum
Corrections
Transpower
New Zealand Customs
New Zealand Defence Force

Solution specialist with the Spark Digital Government division working with Emergency Services in New Zealand.